Welcome to the CRISSCROSS Brand - learn more about our story here
Welcome to CRISSCROSS Intimates - learn more about our brand and why it's so special for survivors and any patient who undergoes breast surgery of any type. Providing Revolutionary designs, Emerging textiles, and an Intimate experience - made by a Survivor in the USA (NYC)!
The brand has recently received 3 accreditation ISO awards, 1 honoree awards and bras are insurance reimburseable - all the breast! Shop CRISSCROSS today!
Why CRISSCROSS? Feel Confident, Look Beautiful or Handsome!
LUXE Intimate Apparel for Women & Men
REVOLUTIONARY DESIGN, EMERGING TEXTILES, INTIMATE EXPERIENCE
(see details below)
CRISSCROSS INTIMATES ACHIEVES 3 ISO INTERNATIONAL QUALITY ACCREDITED CERTIFICATION AWARDS PLUS HONARY AWARD;
1. ISO 9001:2015 -- Quality Management Systems (QMS)
2. ISO 13485 – QMS for Design and Manufacturing Related to Medical Devices Industry
3. CWOB 9009: 2013 (ABAC) – Company Women Owned Business
4 . FABC -- Fight Against Breast Cancer, First Company Honary Award Certificate
Insurance-Provider Reimbursable L8000 & L8015 Mastectomy Bras & Forms, USPTO Utility-Patented Designs and Other Design Patents fall under the CRISSCROSS trademark since 2012. Ask Jean about the collection.
Featured below: CRISSCROSS received 4 ISO awards at CURVExpo Lingerie & Swimwear Expo in NYC/Javits Center (Aug. 17, 2018).
CRISSCROSS - NO MATTER WHAT YOUR DIAGNOSIS OR TREATMENT
CRISSCROSS manufacturers Luxury Intimate Apparel using Revolutionary Designs, Emerging Textiles and Innovative Construction for any stage or phase of post-operative breast surgery including single or bi-lateral lumpectomy, mastectomy, augmentation or reconstructive or simply wear as ActiveWear for any sports. USPTO utility-patent approved designs made for anyone, designed by Survivor, Jean Criss, with extensive media and high-tech experience. The Crisscross Collection offers chic, colorful, comfortable ActiveWear & Reconstructive Bras, Bralettes and also Breast Forms! Colorful matching Panties (Briefs and Thongs), Leggings, and other Women's Apparel Accessories. For Men, we offer Compression Vests, Tanks and other Shapewear. Educational products of Inspiration are also available.
Wear comfortable bras and panties, mix and match your ensembles. We have a selection for those who don't want traditional underwear. And if you are a Survivor, why not have luxurious undergarments that fit the bill whether at home or while in the workplace. Be discrete wearing your undergarments, especially designed for any occasion, to be chic and unrevealing for the working professional - be trendy and feel good about yourself while you recover in style! That's what I had in mind. CRISSCROSS Intimates is your BREAST kept secret! Sexy & Amazing!
Versatile collection of contemporary undergarments used as ActiveWear & for Reconstructive purposes

An elegant, sophisticated collection offering comfort and style

Using magnets, advanced technology and emerging textiles

Light-weight compression micro-fiber fabrics - Washable, wicking and energizing

Soft delicate and bold contemporary colors with Trendy, chic revolutionary designs

Extending an Intimate Experience to Women and Men of any age or gender

Bras (and Vests) hold medical drains near breasts, are insurance reimbursable, and fit extremely well.
My ultimate goal designing the brand was to have Women & Men Feel Confident and Look Beautiful (or Handsome) the very first moment you wake up from the OR. I thought about the entire Intimate Experience a Patient goes thru Day 1 and beyond (past Day 180+) when you are well on your way healing post-recovery. After experiencing cancer, like many others, Survivors want to 'live life to their fullest'. My Dad taught me that a long time ago, so "stop and smell the roses"! The word "Survivor" has much more meaning today since I had my bi-lateral lumpectomy and then transitioned to bi-lateral mastectomy with numerous complications. I knew what Survivors needed most because of what I experienced. Each undergarment has been designed with my first-hand Intimate Experience. Your precious feedback from Sister Survivors and Physicians alike, has been taken to heart throughout product design and development.
The Nina Bra provides proper compression post-surgically for single or bi-lateral lumpectomy or mastectomy patients or those who endure other forms of augmentative or reconstructive surgeries.

The Grace Bra is for Plus size women, designed like The Nina Bra, with custom sizes available.

The Christina Bra is a Pocket Prosthesis Bra that supports standard size enhancers on either side breast and offers similar luxury elements as the Nina Bra.

Other Intimates include a variety of colorful Activewear Bras, Bralettes and Breast Forms. Other utility-patented designs yet to be introduced include CRISSCROSS Camisoles, Sports Bra, Binder, Medical Scrubs, Hospital Gowns,and other post-op undergarments that provide support throughout your journey. Seeking Investor funding http://funding.com/crisscross-intimates.

Our Venus Briefs and Violet Thongs are available in 10 bright bold colors to mix and match with our Bras.

Leggings, Compression Sleeves, Mesh Tops, Scarves are also available to complement your Bra ensemble made with soft fabulous fabrics.

All Bras offer easy one-piece criss-cross access designs - no overhead arm usage post-surgery.

Convenient removable snap loops hold drainage tubes providing comfort at your side just where you need it the most post-recovery rather than being uncomfortable with heavy tubes pulling at your skin and breast area.

Alternatively, a CRISSCROSS Pouch provides optional use for the drainage tubes inside or outside garments.

High comfort and style in a variety of rich colors and designs to choose from so you can feel good and look fashionable to lift your spirits for best breast health and wellness.

Survivors should feel confident and look fabulous in any CRISSCROSS undergarment!
The Nina Bra, being introduced on Nina's former birthday (April 19th!), is the first bra designed in memory of Jean's Aunt Nina who died tragically after ten long years surviving Stage IV malignant Breast Cancer. "Nina meant so much to our family." The second, The Grace Bra for Plus-size women offers grace and style for fuller breasted women. The third, The Christina Bra designed in memory of a dear friend and colleague. During our breast recoveries, Christina and I spent many wonderful days traveling, socializing and penning our breast cancer stories by the poolside in LA, South Beach and dining in New York. We attended black-tie Gala events and gave back to our favorite charities. I have very fond memories of my last days with Christina and am proud to introduce a sexy, intimate Prosthesis Pocket Bra in memory of her legacy.
Discrete undergarments for the Man on the GO!
Wear an attractive compression Vest or Tank

Add a pair of training tights to your ensemble for any athletic workout!

Crisscross Vests hold medical drains near your chest - be discrete during recover and return to the workplace in style!!

Many Vests & Tanks used as Compression Shapewear too.
The Joe Vest was named after Uncle Joe, who died of Stage IV malignant throat cancer. Sometimes tragedies can bring out inspiration, those that affect you personally and those are very close to you and your family. My Father taught me to 'enjoy life to its fullest' and 'don't put off tomorrow what you can do today'. I think about that each and every day. My first husband Al used to tell me 'to stop and smell the roses too.' I try to remember these phrases all the time and, in fact, remind myself by buying fresh flowers whenever I get the chance!
The Joe Vest is a compression Vest which provides support all around, holds the medical drains, sold in Nude.
The Arrow Vest, a strapless, discrete compression Vest or Binder, is sold in Black. Custom sizes are available for both. Other styles of Men's Shapewear are also available.
Shop our LUXE MENS Collection.
The CRISSCROSS Pouch is a universal for medical pouch designed to hold your recovery drains for Women or Men. The pouch can be worn with a CRISSCROSS Bra or Vest, sold separately, worn inside or over garments.
When ready, simply remove the detachable snap loops found on your Bra or Vest and continue to recovery in style! Medical Pouch will adhere with Velcro strip inside of your shirt, top, jean's, briefs, leggings, slacks or robe. Additional Pouches are sold separately, in black or nude. Complimentary Patient Instruction Guide is available to help you log weekly fluids (download from our Inspiration page).
CRISSCROSS BRAND
Inspired to document my journey, I wrote my first book entitled My Pain Woke Me Up - BLISS!, a survivor's tale about breast cancer, love, life and the pursuit of happiness. A personal journey of my life experiences -- as a young widow, to the challenges of a failing marriage, followed by life as a single mother caring for two young children. Then being diagnosed with bilateral breast cancer. To top all that, laid off from corporate career in television, left me with the painful struggles to find the pursuit of happiness throughout my recovery.
CRISSCROSS™ was created in memory of my late husband, Al, who passed away tragically in my youthful arms at age 28. An auto accident that took his life during the crossroads of our newly founded marriage. During this time, many family and friends were diagnosed w/cancer and this is where the product innovation came from. The CRISSCROSS™ brand pays tribute to those near and dear to me. My motto since treatment has been . . . Don't let cancer get the BREAST of you.
SPECIAL THANKS to my Advisory Board members and Business Consultants in Beauty, Fashion, Finance, Healthcare, Philanthropy and big Start-up companies. Their insights and tips have been invaluable. With special gratitude to few;
Daymond John, Shark Branding and Founder of FUBU Apparel. I always knew there were more 'fish in the sea' but Daymond taught me to partner with those who were genuinely interested in doing biz with startups. Sound advice.
Victor Vega, SVP/Wacoal Americas and President/The Underfashion Club for his business strategy and direction.
Roslyn Harte, Intimate Apparel icon and owner/Lances Harte, Inc. for support with my post-op bra design.
Tracy Pfeifer, MD, MS, Breast Surgery Revisions for her dedication to take my first proto to her patients and provide invaluable feedback for future design modifications.
And special thanks to my wonderful Mother, Jo Fontana, who has been so endearing throughout my recovery, design and development since day one.
This collection has been designed with love and inspiration from the bottom of my heart, dedicated to those who died tragically from cancer. I was driven to persevere, encouraged by family love, which helped me leap forward to achieve my dreams. Let memories of those endeared to me live on in CRISSCROSS. I wish ALL survivors the very breast! Jean
You will feel so comfortable in this entire collection and look very chic and stylish! A breast cancer Survivor never felt so good. Celebrate life and keep the legacy alive with CRISSCROSS. Thank you for your confidence in our brand.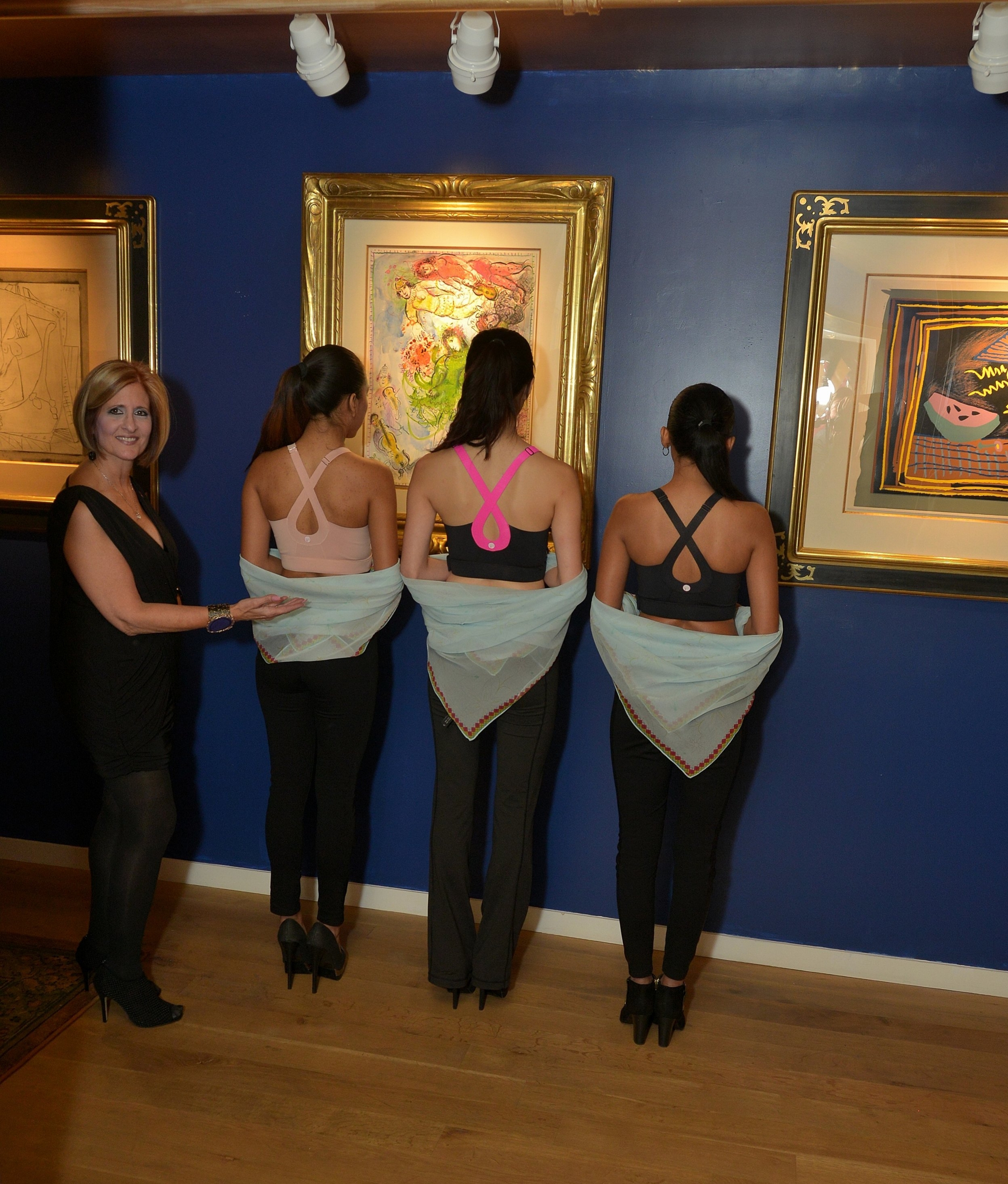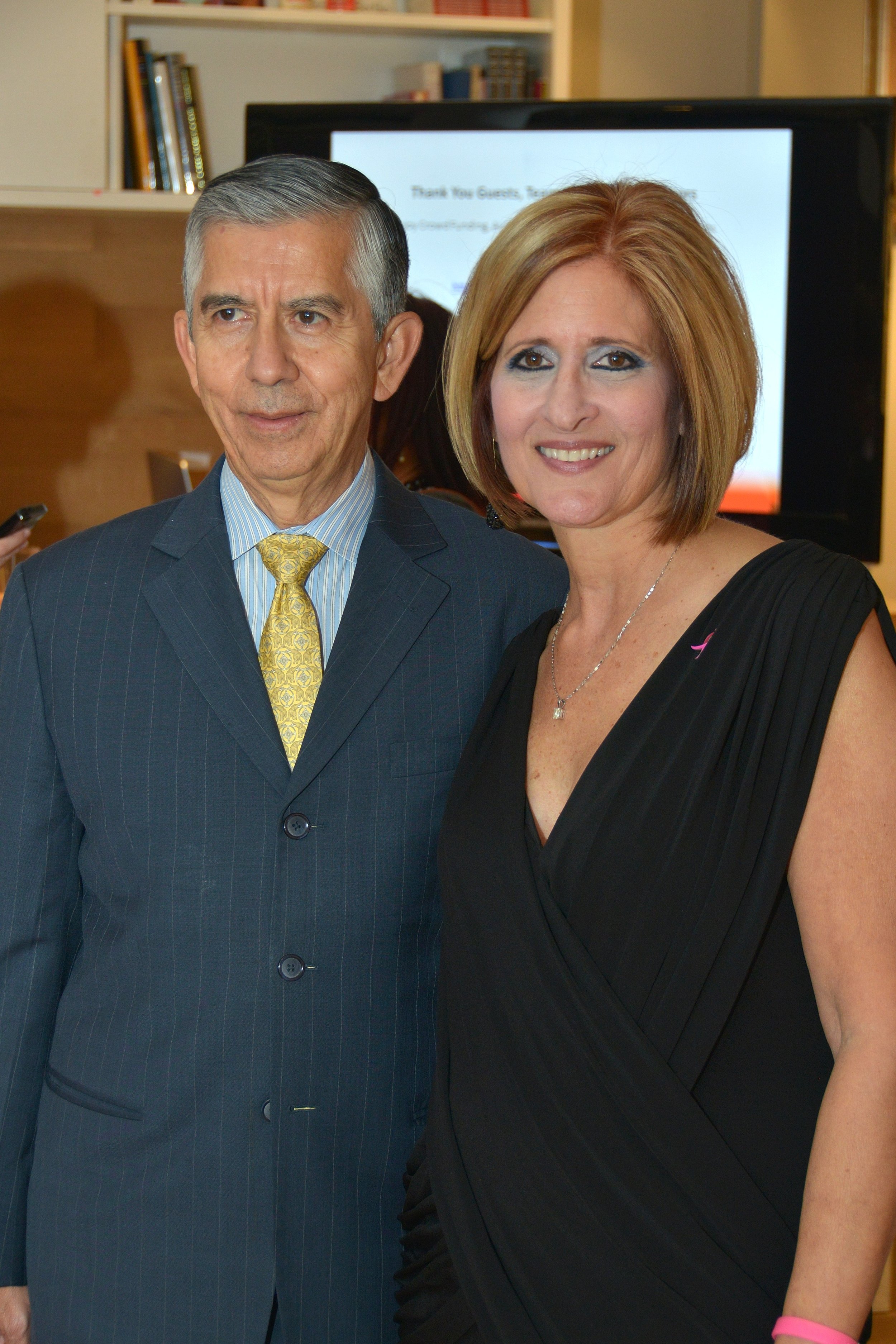 REVOLUTIONARY - Ultra-contemporary designs that transform patients lives Day 1 from OR room thru post-op recovery!
State-of-the-art one-piece revolutionary designs marry function and form. Light weight, European micro-fiber fabrics, laser cut edges, CRISSCROSS front closures and racer-backs with adjustable shoulder straps. Highly functional post-op construction holds your drainage tubes conveniently and discretely for either single or bilateral surgeries or alternatively, use a CRISSCROSS Pouch worn inside your apparel (shirt or pants). Design features: extra-fine sculpting and anti-microbial fabrics for comfort and easy care, use of sensitive fibers, dying techniques, high UV protection, moisture wicking and the latest advances in ECO sustainability. Granted USPTO utility patents that disclose over 20 different product designs, so we've got you covered for all stages during recovery and healing Day 1 leaving the OR to Day 180+ and beyond. Revolutionary!
EMERGING TEXTILES -- We utilize cutting edge fabrics that incorporate our understanding of compression micro-fibers,color psychology, and magnets to provide products that are designed to aid circulation, increase energy and promote healing.
Using leading-edge technologies combined with European micro-fiber and reversible, double-bonded compression fabrics plus convenient low-profile Velcro® offers easy one-piece, slip on convenience for patients. Threads that works with every thread of your being - Thermo-reactive minerals powered by the human element. Over 60% of energy we consume is lost to escaping body heat. One of our performance technology fabrics put your body heat back to work, turning energy normally wasted back into infrared light with our prosthesis pocket Bra. A revolutionary first-time fabric being introduced with Intimates! Our trending palette incorporates the theory of positivity, evoking the link between mental and physical health with the psychology of color. Fashion forward with CRISSCROSS to evoke good breast health and wellness using emerging textiles!
INTIMATE EXPERIENCE - discreet Intimate Apparel for Men & Women of all stages and phases experiencing post-op Breast Cancer or Breast Surgeries.
Having cancer is an intimate and very personal experience. I know how much it means to a Patient and Survivor to be able to resume a normal lifestyle quickly after treatment because I am a Survivor who endured numerous post-op procedures and understands. CRISSCROSS was designed for breast patients because we know how physically and emotionally tolling the recovery process can be. The proper undergarment can make a world of difference to body and state of mind during these post-op procedures. Fabrics were chosen for improved breast health and wellness with advancements for healing top of mind most importantly. That's why I feel we are providing an Intimate Experience to all Survivors. Feel Confident, Look Beautiful or Handsome, inside and out! Our collection enables you to return to your professional and personal lifestyle feeling comfortable, confident and looking great wearing the discreet Intimates by CRISSCROSS. Fabulous!