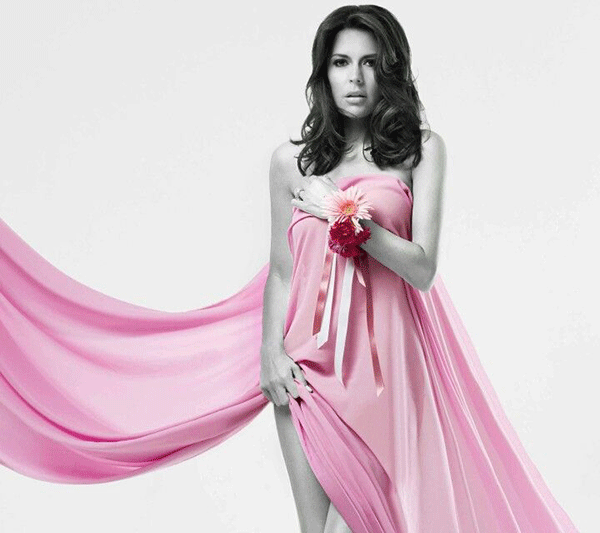 1 in 8 Women in the U.S. have been known to get breast cancer.
1 in 1000 Men in the U.S. have gotten breast cancer.
It's a known fact!
What is CRISSCROSS? While there are various styles of undergarments on the market today for women Breast Cancer Survivors and barely nothing but an ace-bandage wrap for men, CRISSCROSS delivers revolutionary new solutions to both women and men of all ages. The collection offers style, comfort and uses new technology and the latest in light-weight and compression fabrics - washable, wicking, and energizing, you will love your total solution by Jean Criss, Founder of CRISSCROSS. Lean more about each style, how it was designed with the Survivor in mind, whether you are a woman or man. My ultimate goal is to make you Feel Confident and Look Beautiful (or Handsome) the very first moment you wake up from the OR room and begin your post-surgical recovery and new journey! I wish you all the breast!
Who is the CRISSCROSS line made for? If a woman has experienced single or bi-lateral lumpectomy, mastectomy or has had any form of augmentative or reconstructive surgery, the 'Nina Bra' will provide the proper compression post-surgically. Feel Confident, Look Beautiful!
The Facts:
In The United States • Except for skin cancers, breast cancer is the most common cancer among women in the U.S. • In 2016, more than 240,000 cases of invasive breast cancer will be diagnosed in women and 2,600 in men in the U.S. • Every 2 minutes, one case of breast cancer is diagnosed in a woman in the U.S. • Early detection and effective treatment contributed to a 37 percent decline in breast cancer mortality (deaths) between 1990-2013. • In 2016, about 40,450 women and 440 men are expected to die from breast cancer in the U.S. • Currently there are more than 3 million breast cancer survivors in the U.S. • One in 8 women in the U.S. will be diagnosed with breast cancer in her lifetime.
Around The World • Breast cancer is the most frequently diagnosed cancer in the world and the leading cause of cancer death in women, with an estimated 1.7 million new cases recorded in 2012. • Every 60 seconds, somewhere in the world, someone dies from breast cancer. • At the current rate, 13 million breast cancer deaths around the world will occur in the next 25 years.
Incidence (new cases) rates Overall, new cases of breast cancer is about the same for black and white women. However, African-American women under age 45 have a higher incidence of breast cancer than white women. Hispanic/Latina women are more likely than white women to be diagnosed with late stage breast cancers. They also tend to have larger tumors than white women. Breast cancer incidence is lower among Asian/Pacific Islander women than for white and black women. New Asian-American immigrants also have lower rates of breast cancer than those who have lived in the U.S. for many years. Yet, for those born in the U.S., the risk is about the same as that of white women.
If you are a man, who has had Breast Cancer, has recently been diagnosed, or may be in need of breast reduction surgery (Gynecomastia), there is now an undergarment available -- the 'Joe Vest' will provide post-op compression and hide under your dress shirt or casual t-shirts. Feel Confident, Look Handsome!
The Facts:
Breast cancer risk is much lower in men than in women. The lifetime risk of getting breast cancer is about 1 in 1,000 in U.S. men and 1 in 8 for U.S. women [18,85].
In 2016, it is estimated that among men in the U.S., there will be [52]:
2,600 new cases of invasive breast cancer (includes new cases of primary breast cancer among survivors, but not recurrence of original breast cancer among survivors)

440 breast cancer deaths
Rates of breast cancer incidence (new cases) and mortality (death) are much lower among men than among women [52].
The fact is men do have breast tissue. Although rare, they can get breast cancer. In the U.S., more than 2,000 cases of breast cancer are diagnosed in men and more than 400 men will die from breast cancer each year. Men at any age may develop breast cancer, but it is usually detected (found) in men between 60 and 70 years of age. Male breast cancer makes up less than 1% of all cases of breast cancer.
The following types of breast cancer are found in men:
Infiltrating ductal carcinoma: Cancer that has spread beyond the cells lining ducts in the breast. Most men with breast cancer have this type of cancer.

Ductal carcinoma in situ: Abnormal cells that are found in the lining of a duct; also called intraductal carcinoma.

Inflammatory breast cancer: A type of cancer in which the breast looks red and swollen and feels warm.

Paget disease of the nipple: A tumor that has grown from ducts beneath the nipple onto the surface of the nipple.
Lobular carcinoma in situ (abnormal cells found in one of the lobes or sections of the breast), which sometimes occurs in women, has not been seen in men.
Each garment was designed thinking about the length of time these undergarments must be worn during your recovery process. Once the fluids deplete, and your drains come out, the CRISSCROSS line will offer additional solutions to carry you through your entire recovery and days ahead from Day 1 - 180+. Today, we are introducing the initial Phase of the line (Days 1 - 90) and many other garments will follow. An assortment of trending colors and styles are available to ensure you feel good about yourself at home or in the workplace. That's what I had in mind when designing the brand. I hope you will enjoy your new CRISSCROSS product.
For more information about warning signs and prevention for both women and men, I welcome you to follow Susan G. Komen. As a former Board of Trustee of SGK/North Jersey, I continue to find the local affiliates and national organization a great resource as their trusted friend, neighbor and Survivor.
PS - don't forget to send me your feedback and comments on our Testimonial page.