Post surgical undergarments - Crisscross intimates bras
Welcome to CRISSCROSSIntimates.com - Luxe Post-Surgical Intimate Apparel for Women and Men! Please preview our Collection of Bras and Panties. Mix and match your ensembles, and so much more!
By Jean Criss, Founder, Designer and Survivor.
The Grace Bra - PLUS Size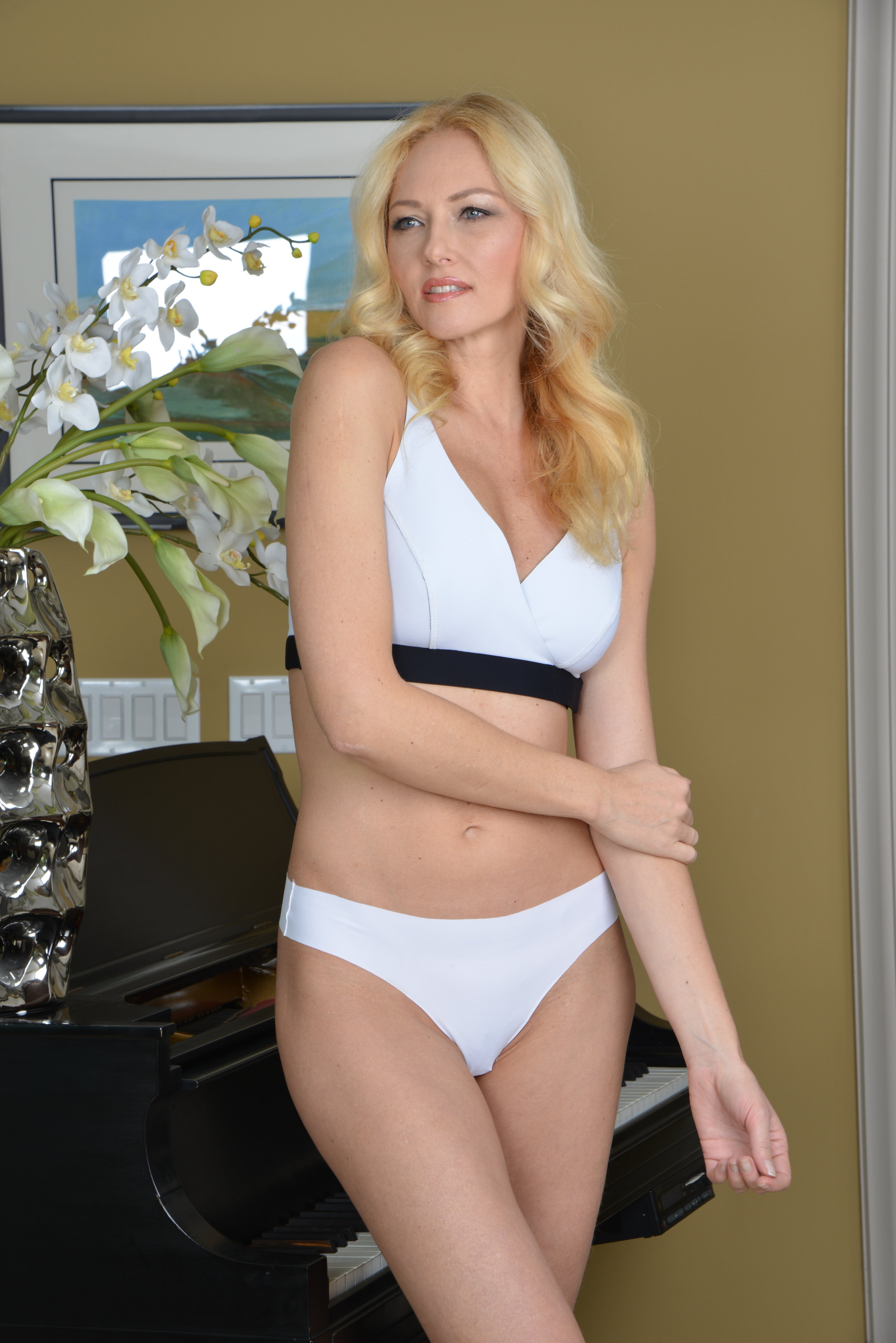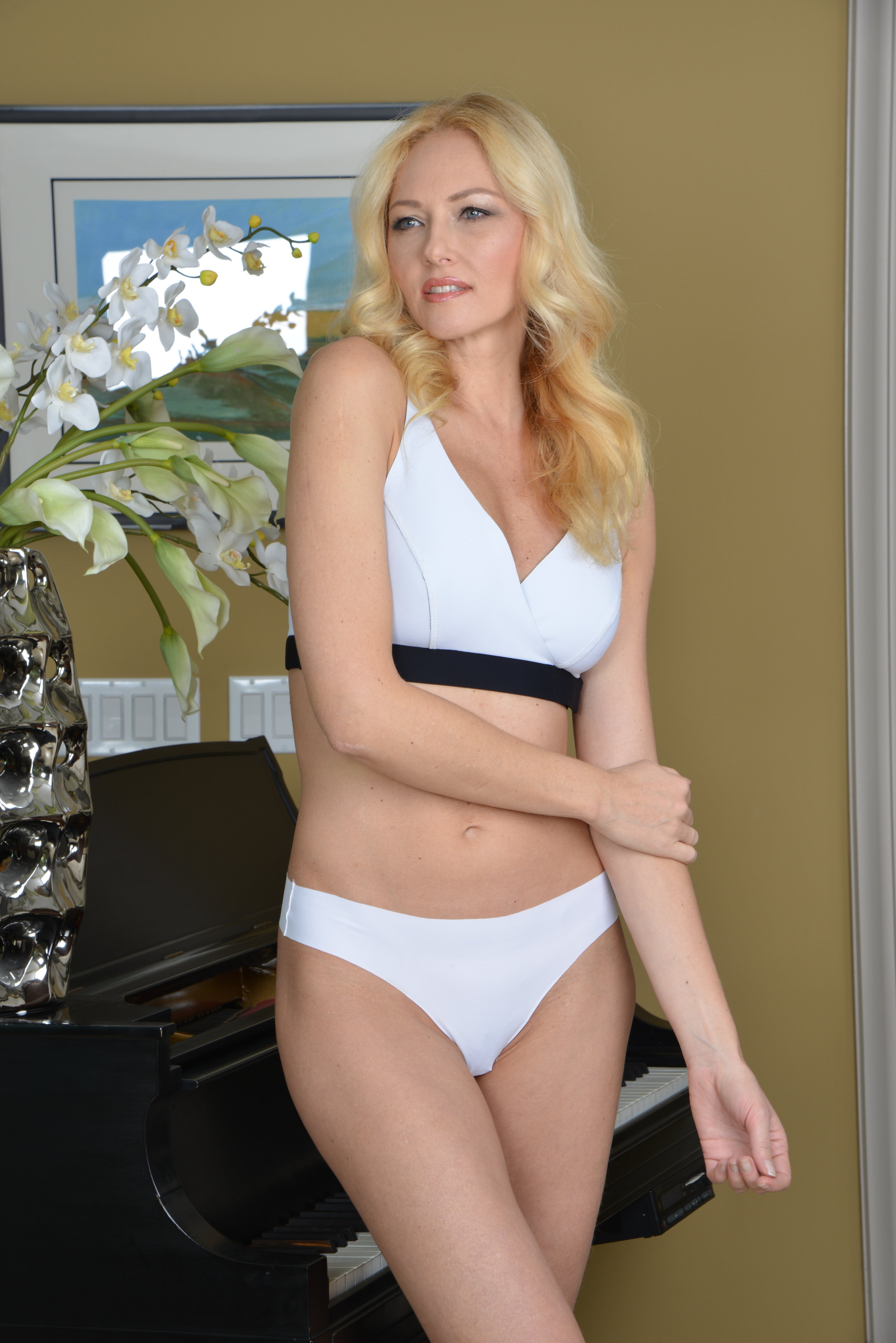 The Grace Bra - PLUS Size
The CRISSCROSS Grace Bra - PLUS Size ActiveWear, Reconstructive & Post-Surgical Bra. This Bra is the same as the Nina Bra but offers additional support for plus size women 2XL or larger. Also great for any sports, yoga, Pilates and any form of breast surgery including lumpectomy, mastectomy and other post-operative breast surgery such as reconstructive and augmentative surgery. Optional/removable medical drain snap loops - so versatile to use as an Active Wear bra - you don't need to be a Breast Cancer Survivor to wear this Bra!
9 Colors: Black, Blush (nude), White, Soft Pink, Black/Hot Pink, Purple, Navy, Turquoise, Tawny
Available sizes: 2XL (in-stock most colors), 3XL or larger plus sizes (require incremental fee of $30.00 custom orders).
MIX & MATCH with 10 colors of our fav Crisscross Briefs, Thongs or Leggings. Pair with an Anita Breast Care Form too. Feel Confident, Look Beautiful!
Practical, Easy-to-Wear, Feminine. Preview the entire Collection.
Check your Bra FIT Here!
Insurance reimbursable L8000 & L8015 supported Mastectomy Bras & Forms.
Made in the USA (NYC), designed by Jean Criss, Survivor that cares!
Grace Bra available in nine (9) colors:
Bust Out in Black (solid)
Don't Blush Baby (nude)
Icey White (white with black)
Hot Pink Mama (black with hot pink)
Pretty In Pink (soft pink with blush)
Love My Eggplants (deep purple with black)
Bodacious Blue Ta-tas (bright turquoise with navy)
My Navy Blues (navy with bright turquoise)
Tawny Ta-tas (New)
Product Details:
CRISSCROSS front coverage
Luxurious, compression European fabrics - breathable, soft, light comfortable
Designed to be stylish no matter what you wear, be discrete as a survivor
Smooth and seamless under clothes
Offered in wide range of delicate and bold contemporary colors
Convenient detachable loop snaps hold drainage tubes during recovery
Versatile - remove snap loops transform your bra for everyday use when ready
Magnets and Velcro technology side closure
Laser-cut edges for supreme comfort – no lace or zippers
Cushion band, wireless - provides extra comfort and padding just where needed
Wear Day One of Surgery and throughout your recovery
Breast cancer symbol racer-back w/adjustable Bra straps
Machine washable
Grace Bra was designed with love in memory and honor of Survivors
NYC Constructed by a Survivor who understands!
Sizes available: 2XL (est. 46 band) or 3XL (est. 48 band) or place a custom size order (for larger band or cup sizes), additional fee. Try The Christina Prosthesis Bra: S - XL.
See Bra Fit Guide for your size.
Don't let cancer get the BREAST of you!
Materials:
Fabric 72% Nylon /28% Spandex; and 59%Nylon/41%Spandex

Sheer mesh panel 74% Nylon/26% Spandex on select styles
Option: Wear the CRISSCROSS Pouch by your side eliminating bulk near your breast area. Simply place Velcro next to the inside top garment or at your waistline (Brief or Legging). Extra Velcro is enclosed. Additional Pouches are available for purchase.
For a Custom Plus Size Bra, select the "Custom Order" option for $35.00 more to create a special fit just for you!
Simply send us an email after you place your Order with the Order# in the Subject Line to info@crisscrossintimates.com. Describe your exact bra band and cup size. We will contact you directly to discuss the breast bra band size to create a custom CRISSCROSS order especially for you or a loved one. Please add an estimated 3 - 4 weeks additional time to ship from date of order.
The Grace Bra is available in a variety of 8 soft delicate and beautiful contemporary colors. MIX & MATCH your favorite Venus Brief or Violet Thong panty.
BRAS: Stylish, chic post-surgical bras designed to provide the most innovative technologies – high compression fabrics for advanced healing, magnets and low-profile soft Velcro for closure with a simple one-piece, laser-cut design, no frills or uncomfortable edges. An array of bold contemporary colors and designs ideal for single or bilateral lumpectomy, mastectomy patients or other augmentative or reconstructive surgeries, and prosthesis patients too. Simply slip one on. When lifting your arms above your head after surgery is difficult, you will be delighted with the comfort and ease-of-use wearing our Nina bra.
Attach your drainage tubes to The Grace Bra using the detachable snap loops provided. Many survivors have been waiting a long time for a feature like this, I know because this was a primary feature I wanted most.
Plan to use the CRISSCROSS Pouch to hold your drains alternatively near your side. I had more pain from these drains than the breast incisions themselves. No more!
PANTIES: Luxurious matching panties are available in an array of fabulous colors to complement the CRISSCROSS signature collection. Introducing almost two dozen new contemporary panties ~ briefs with elegant lace and low-rise thongs both with laser-edge, french-cut legs -- designs I desired to wear during recovery. Utilizing sheer light-weight, silky fabrics that match the CRISSCROSS Bras. Sexy Survivors should feel confident and look beautiful wearing these ensembles.
Pair your Grace Bra with an Anita Breast Care Form - available in various sizes and styles. See options.